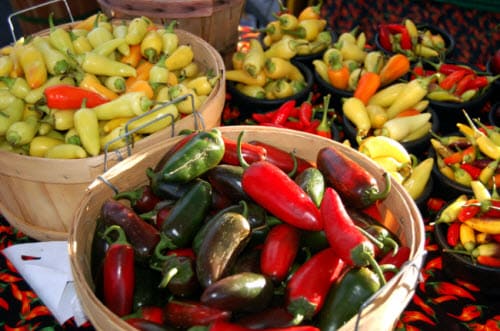 It's getting hot, hot, hot in DFW!
To cure your wintertime blues, ZestFest 2017 is bringing the heat with a three-day food event that'll spice up your life. Taking place from Jan. 27-29, 2017, the festival offers thousands of food samples, zesty live entertainment and fun celebrity chef food demonstrations!
Several contests are also being held for both visitors and participating restaurants. You can sign up to take part in the WingStop Atomic Wing Challenge, which is scheduled on Saturday, Jan. 28, and battle for a chance to win a big screen TV. There's also still time to enter for a chance to win a custom Disc-It Gourmet Grill!
Additionally, you can vote for the company that offers your favorite super spicy offering. The People's Preference Awards are being held Saturday and honorees will be announced near the end of the day.
But really, it's all about the food at ZestFest, and there will be plenty to indulge in. Just a few participating restaurants include A & J Salsa, Caribbean Heat, Chile Pepper Institute, LaRaye's Bar-B-Que, Scorpion Gourmet, Smither Family Kitchen and many, many others.
If you love attending food events in the Dallas area, don't miss ZestFest 2017. The event takes place at Irving Convention Center on 500 West Las Colinas Boulevard. Visit ZestFest online to find ticket prices and more details!