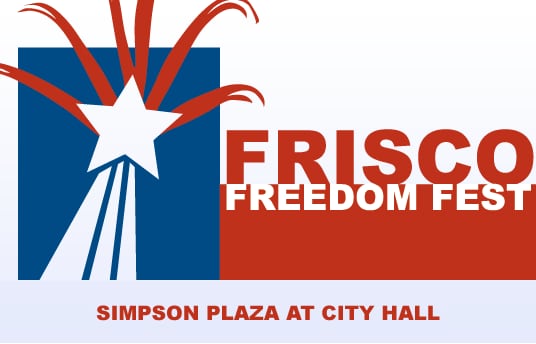 There's only one event this year that starts and ends with a bang! Celebrate our nation's independence at Frisco Freedom Fest and enjoy live music, fun family-friendly attractions and an explosive fireworks extravaganza.
The event kicks off at 4 p.m. with the Party in the Plaza, which includes live entertainment on the community stage, a Hometown Heroes exhibit and children's expo. The Hometown Heroes exhibit shines a spotlight on the brave men and women in our local police and fire departments, and even features the equipment they use to protect our community. In addition to getting to see real life heroes, your kiddos will also love the children's expo, where there are games, face painting and jump houses.
Other attractions and activities include a Patriotic Vendor Village, Dachshund races and Taste of Frisco, which gives you the chance to try samples from numerous local restaurants. If you're a soccer fan, you also shouldn't miss the FC Dallas soccer game at the stadium. Additionally, the day before the event, you can participate in a Hotter 'N Firecrackers 5K glow run.
Of course, the biggest attraction of all is the 4th of July fireworks display, which is taking place at 10 p.m. The fireworks will be launched from the north field of the Toyota Stadium after the soccer match and you'll get a great view from Simpson Plaza at City Hall.
For even more details about the event, visit the official Frisco Freedom Fest website.