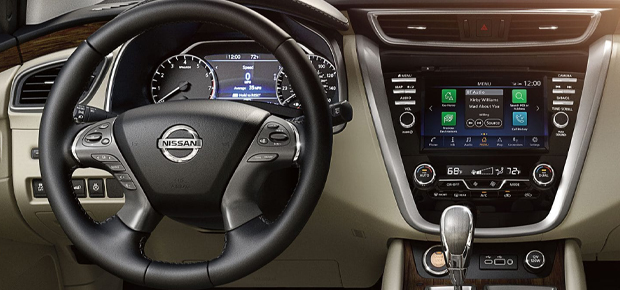 What is Innovation?
Innovation is all about ushering in the new ideas of the world and applying them to practical problems, such as advances automakers push forward to make their cars better. Perhaps no brand on earth is as good at adapting to the new and applying it as Nissan. Their Nissan Leaf is the bestselling electronic vehicle in the world, bringing in a whopping 142,000 sales globally since 2010. Electronic vehicles aren't the only way that Nissan uses innovation to push the automaker forward into the future.
Why Nissan is So Innovative
Yoshisuke Aikawa founded Nissan in 1928. Nissan's Marketing Director at Nissan Motor GB points out that innovation is in the "DNA of Japanese culture," and Nissan is a very Japanese firm that believes in staying at the forefront of all things new and exciting, just like the culture it was developed in. Customers are the lucky winners here, as they get to enjoy Nissan's hallmark innovations over the years, including:
Qashqai, Juke and X-Trail introductions into the market
Safety Shield suite of technologies monitors an almost 360 degree exterior view of the vehicle
Vehicle-To-Building" technology that will allow the LEAF's power supply to be used on buildings
2012 Chicago Auto Show featured an invitation from Nissan to have their customers/fans help create the first crowdsourced automobile
This long line of innovations is just the beginning for Nissan. After almost 80 years of giving the automobile industry some of its most useful and innovative features, Nissan shows no signs of slowing up its rich tradition of giving the public what it didn't even know it wanted or needed. In a way that no other automaker can, they also design cars that stand out from the pack and don't look like anything else on the road, and that's another hallmark of what it means to innovate. While everyone else is following the crowd and a set blueprint, you can bet that Nissan is thinking three steps ahead and trying to create vehicles that will be in their own universe of success.
Benefit from the Nissan Legacy
Customers are always the beneficiaries of a company that thinks ahead. You can buy a great SUV or electric car just about anywhere in the world, but you're not going to find them quite the way Nissan makes them. Since 1928, the name Nissan has meant newness, freshness, and creativity. The Juke and LEAF are two of the most creative designs in the world, ushering in a whole new look and purpose for the individual owner while still keeping a responsible attitude toward the environment that the vehicles will move around in. Back when an EV auto was just a daydream to most automakers, Nissan was perfecting theirs and adding more features to make it appealing to a mass audience. Few would argue that Nissan is one of the most innovative automakers in the world today and will be for decades to come
.