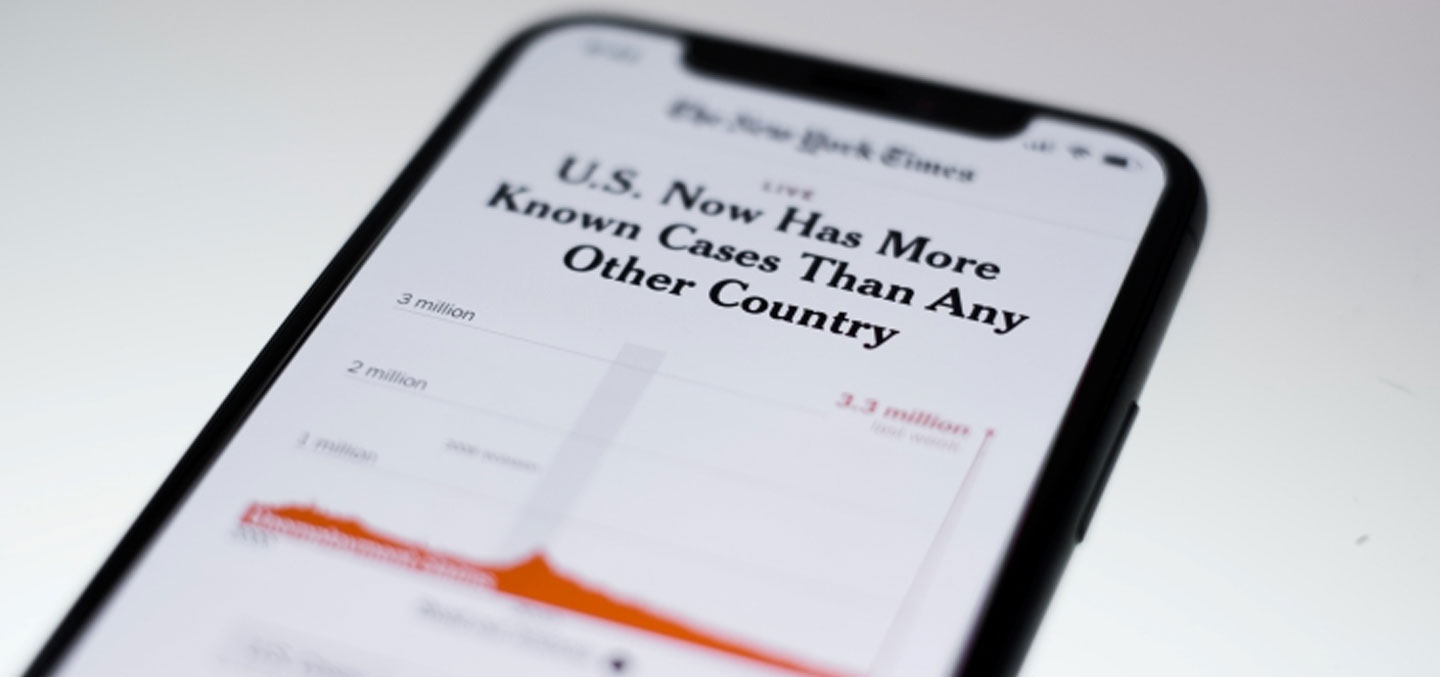 As a result of the Covid-19 pandemic, most common social spaces – schools, pubs, restaurants, and cinemas – are temporally closed. Most of us are restricted to our homes without social interaction, which leads us to feel unconnected and stressed. Here are five things you want to do to stay on the positive side of this outbreak.
Don't Track The News Every Moment
Slowing down from the flood of the negative press will lead to reducing stress and anxiety and giving the brain space for good ideas. Shutting off alerts and news reports on mobile devices is also wise. Limit your exposure to a couple of times a day, so that you are informed of events at home and nationally, but don't give into predictions and what-ifs. Definitely limit TV and news coverage and spend more time with loved ones at home.
Develop New Skills
When we learn something new and do something that helps us to evolve, there's a sufficient amount of research that indicates that it can be very effective. If you want to learn another language, learn how to cook or even remodel your bedroom, now is the time to do it. Most online courses and workshops are easily accessible. Take a peek at any of the digital museum tours or register for an online university class. So many choices are available, the toughest thing will determine which skills to take on.
Reach Out
Going to take the time to reach others, especially people who are most vulnerable because of their age or health, may help ease the distress and stress of self-isolation — yourself and theirs. It's also an enjoyable way to socialize. Some people are very concerned right now, but we all know once we help others, we help ourselves as well.
Follow Positive Social Media Pages
If you don't want to uninstall Instagram completely, make sure that you stop following pages that are overwhelmingly negative or sensationalistic. We often talk about how spending lots of time on social media can affect how you feel, so keep away from negative people in those places. Instead, try using social media for your positivity. Seek those who say good things, chat about ways to cope and support one another.
The challenge is that it is a natural willingness to stay engaged emotionally and physically and to retain such social links — it causes us to feel content, productive and safe. In light of this, if you are looking for positive ideas about how to spend your time social distancing; these are just a few things you want to consider doing during Covid-19 social distancing.