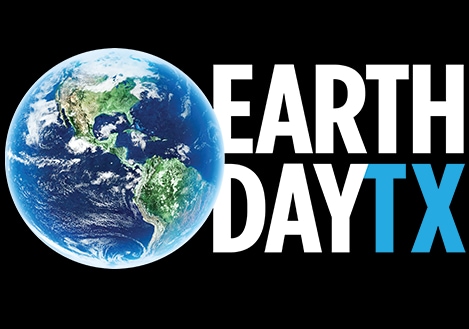 Show some love for your planet at the largest Earth Day festival in the world! Taking place right here in Dallas at Fair Park, Earth Day Texas is the biggest public exhibition committed to promoting environmental protection and sustainability. There will be over 1,500 participating organizations, including NASA and NOAA, as well as many fun activities that'll help you learn how to go green.
At Earth Day Texas 2017, there are several focuses. Whether you're interested in home, health and active lifestyle, technology and innovation, or children and family, the event offers exhibitors that will capture your interests. The three-day fest takes place April 21-23 from 10 a.m. to 6 p.m. every day and admission is FREE.
Today, it's hard to imagine that there was a time when it was legal for factories to dump and spew toxins into the environment with no questions asked and no repercussions.
In fact, it wasn't until 1970 that Senator Gaylord Nelson created Earth Day as a means to bring environmental issues to the public. With its swift success, reflected by the more than 20 million Americans who participated in demonstrations, Congress authorized the establishment of the Environmental Protection Agency (EPA) later that same year.
Now we have the Clean Air Act, the Clean Water Act, and of course, the five R's – Reduce, Reuse, Recycle, Replenish and Restore.
We're proud to work for an automaker that's dedicated to making the world a better place. From producing vehicles like the Nissan LEAF to developing initiatives to cut carbon dioxide emissions and run efficient factories, Nissan continues to prove its commitment to ensuring a bright future for our planet.