Where Can I Trade in My Car Near Frisco, TX?
If you're planning to get a new car in the near future, look no further than our dealership. For over 30 years, we've provided customers with new cars and exceptional customer service. Now, we are looking forward to offering the same benefits to you. From the latest Altima to the rugged Pathfinder and the fearless Titan, you're probably eager to explore the field of new and exciting Nissan vehicles. We don't blame you, which is why we are offering the opportunity to get a car you want at a better price. We do this through a trade-in offer, which is where you sell your car to us, we evaluate its condition, and we give you credit towards a new car by taking in your old vehicle.
A trade-in sounds complex, but we make it quite simple. First, you just need to determine the value of your car. Then, you make up your mind about what new or used vehicle you want. Once you've selected a car that speaks to you, the final step is finishing the deal, which means completing paperwork and driving away in your new ride.
If you have minimal financing payments left on your current car, or if your vehicle still has a relatively high trade-in value, you may be able to pay off the cost of your current loan using the funds from the trade-in. But even if the money you get for your vehicle doesn't pay off your current loans, you can still at least chip away at the remaining payment and simultaneously start a lease on a new car.
How Much Is My Car Worth?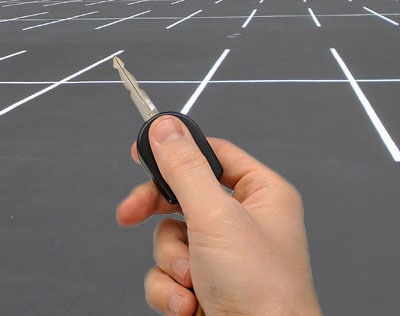 Asking how much your car is worth in a trade-in deal is a highly specific and personalized question. There are many factors used to determine the financial value of your vehicle. Even by the day, with each mile that you put on your car, its value can drop. But there is a way to find out how much your car is worth. You can do that at our website, where we offer a user-friendly online estimating tool that lets you input information about your car.
Using this information, which should be as specific as possible, we can figure out a price for your car and give you a competitive quote. Keep in mind that because the final value of your vehicle can change, we suggest creating a quote as soon as possible to the time that you'll be getting a new car. We will also perform a final inspection to determine the car's final worth.
What Can I Trade My Car In For?
Once you trade your car in, the funds are yours to use as you wish. After all, now is your chance to get the Nissan you've always pictured owning! With the money that you've earned for your old car, you have the choice of putting it towards a new or pre-owned vehicle. You might already know what kind of Nissan that you want, but maybe you're just browsing. Either way, if you don't see a car that you want right now, check back soon, as our inventory is always changing. Call, visit us online, or stop in to ask questions and arrange a test drive today.