There is a new reality surrounding owning a vehicle. This reality is quite scary when you stop to think about it. For years, hackers have been infiltrating our cell phones, computers, bank accounts, and credit card information. They now have the ability to hack into our vehicles. This doesn't even have to be done nearby the vehicle. Some hacks have occurred just over ten miles away from where a vehicle is parked. There are a number of different ways that a vehicle can be hacked. Depending on the type of vehicle, a hacker can access the radio, air conditioning, windshield wipers, digital display, infotainment system, and even the brakes. Some of these items are just an inconvenience. Others cause a real safety concern. Luckily, there are some ways that you can increase the overall safety level of your vehicle. This can prevent hackers from gaining access to your vehicle. Let's take a closer look.
Stay in Touch with the Manufacturer of Your Vehicle
Over the life of your vehicle, the manufacturer will come out with various software updates. Some of these updates are designed to keep your vehicle safer. Manufacturers have even been known to recall vehicles that are commonly being hacked. It's important to stay abreast of this information so you know what is going on. Make sure that you have any updates or changes made. This could make a big difference in preventing hackers from gaining access. Most manufacturers will contact you by way of snail mail or e-mail. You can also search your vehicle's current recall information on the internet. There are a number of websites that keep up-to-date information available about vehicle recalls.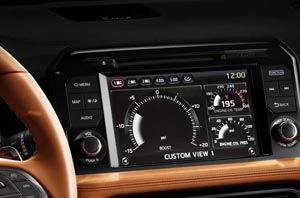 Software Updates
Regarding software updates, this additional information is very important to your vehicle. However, you may want to be very careful about who performs these updates. You can trust us to get the job done safely for you. You also have the option of contacting the manufacturer directly. Many manufacturers will provide you with a USB drive that contains the update. You can complete the update process on your own. Many people feel comfortable with this option.
Bluetooth and Wi-Fi Capabilities
The majority of vehicles that are on the market right now come with Bluetooth and Wi-Fi options. These are very convenient features. Keep in mind that they can make your vehicle more vulnerable to hackers. When not in use, make sure that you turn these features off. This will prevent someone from being able to gain access to your vehicle.
Hide Your Password
When you have Wi-Fi in your vehicle, you will need to create a password. This is the same process as hooking Wi-Fi up in your home. Make sure that your password is completely hidden from someone who is up to no good. You can store the password inside your home. If possible, don't write it down at all. Commit it to memory. Don't use anything that is too simple. Utilize a number of different letters, numbers, special characters and upper case / lower case letters.
It is a terrifying thought to consider that your vehicle's acceleration speed could be controlled by someone that isn't even in the vehicle with you. Stop down to Crest Nissan to find out more about ways you can protect your vehicle from being hacked. We also want you to know, you can trust our service center with any maintenance or repairs that are needed for your vehicle. We can perform software updates without compromising your vehicle's safety one bit. Give us a call, or stop down today!