As a curious-minded car shopper, you might be wondering about the length of time the Nissan LEAF needs charging. On average, you can expect it to charge anywhere from 12 to 15 hours from empty. Also, the length of time at the charging station will largely depend on the size of the battery that you choose.
How Many Battery Sizes Are There?
There are two battery sizes for the Nissan LEAF: the 24 kWh and 30 kWh. The 24 kWh battery gets a range of 84 miles, while the 30 kWh gets an average range of 107 miles. Obviously, if you want to go a little further, you will want to choose the bigger battery. With a three-pin plug, it takes anywhere from 12 hours to 15 hours of charging.
Are There Different Chargers?
Important to understand, you also have two separate chargers: the 3.7 kWh charger, and the 7 kWh charger. The bigger charger will charge your LEAF much faster than the smaller one, which makes it worth the investment.
What Does the Warranty Look Like?
When it comes to the Nissan LEAF, you have a great warranty that ensures that your battery has been built to last. For example, the warranty will protect you from a 25 percent capacity loss. The warranty also covers your electric powertrain with a five-year warranty, or it will cover you for up to 60,000 miles. That's for the 24 kWh battery, but you could also choose the 30 kWh battery. This one has a warranty for eight years or up to 100,000 miles.
What Does It Cost to Charge the New Nissan LEAF?
One of the biggest reasons that car buyers have made the switch to the Nissan LEAF and electric cars in general, you can expect it to cost you $3.95 for a night of charging your car. Over time, you see massive savings on gas, and it can lead to as much as $1,400 in savings per year. Considering that it will cost you around 12 cents for each kWh, you can expect that this will cost you $540 per year for electric. Considering how much it costs you for a gasoline vehicle, that leads to some incredible savings.
Where Can You Charge Your Nissan LEAF?
There are several locations where you can charge the Nissan LEAF. These locations for charging your vehicle include:
Rapid chargers
Public charging stations
Home charging stations
Workplace charging stations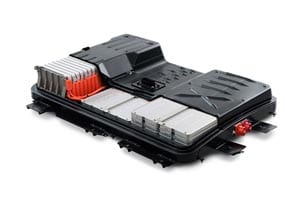 An electric vehicle charging station has also become known as an EV charging station, and they supply the electric energy for helping you to recharge your vehicle. Rapid charging points are one of the fastest ways that you can recharge your vehicle. You can charge your vehicle up to 80 percent of its capacity within 30 minutes. A rapid charger will make use out of one out of two different connector types. You have CHAdeMO and CCS. The CHAdeMO charging stations have a good safety record, but the CCS charging stations are equally good.
If you'd like to learn more about the Nissan LEAF, why not check it out for yourself? We will show you the technology behind the LEAF and how to charge one. Our company puts customer satisfaction at the forefront, and we use a customer-centric business model to reflect value back to the customers and ensure that they stay happy with our services. Contact or visit us today!