As a reputable automaker with global outreach, the Nissan Motor Corporation wants to focus on sustainability and profitability in the long term. Launching the Ambition 2030 plan, the Japanese brand will tap into 17.6 billion dollars of available assets for developing all-new electric vehicles.
Nissan Ambition 2030: Goals and Schedule
The Nissan Motor Corporation will sell more than 20 electrified vehicles by the fiscal year 2030. More than half of those all-new cars will be entirely powered by batteries and motors. The remaining models will take advantage of hybrid and plug-in hybrid technologies for improved fuel economy without compromising output. Using the e-Power platform, some of the company's most capable vehicles will provide an unprecedented combination of raw power and efficiency. Pickup trucks and full-size SUVs will most likely take advantage of the partially electrified systems.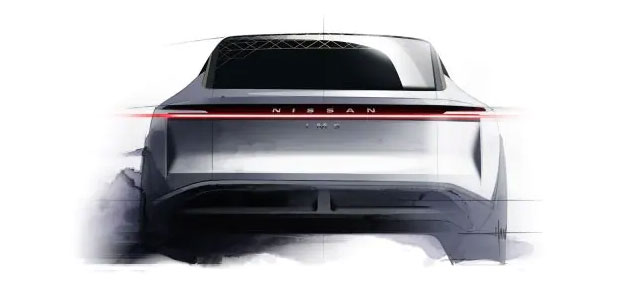 As the Ambition 2030 campaign comes to an end, Nissan hopes to increase its EV sales by up to 40 percent in the United States of America. Such an increase in sales is relative to official data collected by the end of 2021. Compared to other foreign markets, the American EV sector will grow much slower. For example, the company hopes to increase its sales of EV models in Europe by more than 75 percent. Such an accomplishment will be facilitated by the strict environmental regulations throughout Europe. After all, some of the countries on the continent have already introduced laws and regulations phasing our gasoline-powered vehicles on public roads.
As the Nissan Ambition 2030 plan reaches its peak, American consumers will undoubtedly have access to a handful of choices from the EV segment. For example, the IMS sport sedan will offer an incredible mix of dynamic performance and innovative electronic features. This all-new model will be roughly based on the all-new 2023 ARIYA, a compact crossover SUV that offers two electric propulsion systems. The sleek IDS hatchback will also make a stunning debut on Nissan's EV roster throughout the Ambition 2030 campaign.
The Nissan Motor Corporation will invest heavily in the development of rechargeable batteries for its all-new cars. The all-solid-state batteries should make an overall appearance on the global marketplace by the fiscal year 2028. Most of the firm's EV models will be entirely powered by the ASSB packs, which will offer faster charging than Li-ion units.
Our Nissan car dealership is excited about the bright future of electric vehicles from one of the world's leading automakers.