Car Battery Replacement Information - Crest Nissan
Whether you own a Nissan 370Z or Altima, get details about battery service here.
Is My Car Battery Dead?
When a car isn't turning on it can be hard to tell if it's the alternator, starter or battery. While it's best to have a certified technician assess the problem, there are a few signs that indicate when it's most likely the battery. If your answer is yes to any of the following statements you may need a car battery replacement in the Dallas area and we can help.
When I try to start the car, I hear the engine crank
Neither my headlights nor my engine will turn on
Recently, my car engine has been slow to turn over or sluggish when starting
The battery warning light in my instrument panel was on before the car died
I've had dim looking headlights and a quieter sounding horn as of late
My car battery is three years old or more
Our auto shop in Frisco, Texas offers parts for all Nissan models. Whether you need a Frontier, Maxima, 370Z, GT-R or Nissan Altima battery, we can get you hooked up. If you're looking for car batteries in Dallas-Fort Worth now, contact us for a quote and check to see if we have current specials.
How Do You Maintain Your Car Battery?
Take a look at your battery every few months and check to make sure its restraints are working (battery is not loose), that the terminals don't look corroded, and that there are no signs of swelling or anything else out of the ordinary. If you notice excessive corrosion or any sign of bloating at all, bring your vehicle to us for a car battery replacement in the Dallas area.
You should also have your Nissan battery serviced periodically by a technician. The team at Crest will clean your battery, apply a protectant and check the battery's level of power.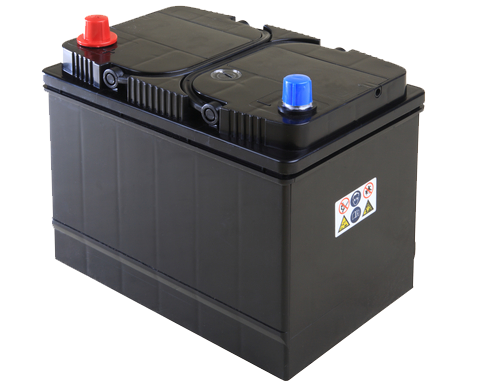 Are Used Car Batteries Worth Buying?
You may see really cheap car batteries that are used, but we highly advise purchasing a new Nissan car battery that's not only under warranty, but also offers the longevity you need to avoid getting stranded. If you're looking to save, you may be impressed by our car battery prices, which are competitive with those you'll find on car batteries at Walmart.
Car Batteries for Sale Near Me in the Dallas Area
Visit Crest Nissan in Frisco for battery service and replacement! We offer great prices, exceptional customer service and free perks like car washes with each service. Looking for a new Nissan Frontier or Nissan Altima battery today? From cars to trucks, crossovers and minivans, we can assist you in getting the parts you need for your car and can install them in a jiff - even if you need an electric car battery for your Nissan LEAF.
Our car battery shop is proud to serve several surrounding areas, including The Colony, Allen, Little Elm, Highland Village, Lewisville, Addison, McKinney, Plano and other nearby locations.
Service Hours
Monday

7:00am - 7:00pm

Tuesday

7:00am - 7:00pm

Wednesday

7:00am - 7:00pm

Thursday

7:00am - 7:00pm

Friday

7:00am - 7:00pm

Saturday

8:00am - 5:00pm

Sunday

Closed