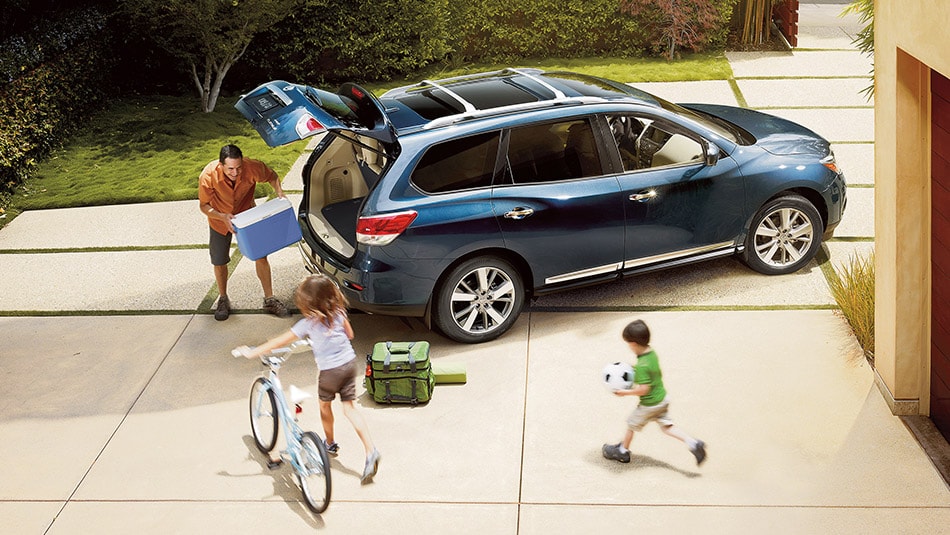 The 2016 Nissan Pathfinder has been raking up the awards and recommendations as of late; its most recent being a spot on Kelley Blue Book's "16 Best Family Cars of 2016."
This is the third year that the family SUV has ranked on KBB's annual list, thanks to its terrific safety features, easy-to-use LATCH system and comfortable, family-friendly interior. The new Pathfinder is among the current crop of vehicles that "best meet the needs of today's modern families," according to KBB's editors.
Some of most celebrated new features on the SUV include its revised Almond interior that gives the Pathfinder a very upscale feel. Drivers will also find a new Cold Weather Package that adds heated amenities to the car, which is perfect for moms and dads looking to warm up their little ones on cold Frisco mornings.
"When we launched the totally redesigned Pathfinder in 2013 as a 3-row/7-passenger model, we knew it was an ideal vehicle for what we call everyday family adventures," said Dan Mohnke, vice president, Nissan Chief Marketing Manager & Marketing Operations. "Now, as it enters its fourth year of production, Pathfinder continues to attract new fans, and awards, for just that reason."
Discover why the 2016 Pathfinder, available now in Frisco, is a terrific choice for your family, lifestyle and budget.