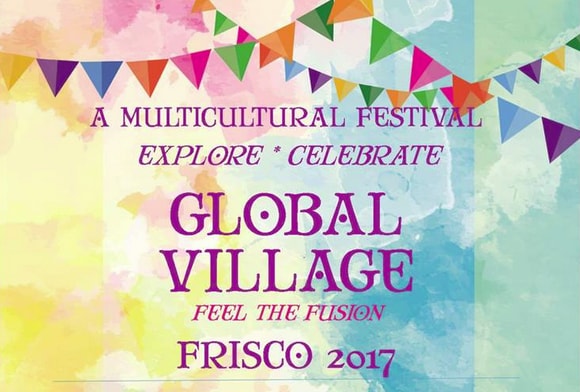 Frisco Square
8874 Coleman Blvd.
Frisco, Texas 75034
Sept. 9, 2017
11 a.m. to 6 p.m.
According to Global Village Frisco, there are over 67 different languages spoken in the homes of our city's students, making us a truly international municipality. Frisco's very first Multicultural Festival celebrates this diversity, representing the various cultures that make up our city.
The free family-friendly event, which is sponsored by Frisco Arts, ICF and IQRA, is going to feature approximately 70 cultural booths. They'll include crafts and other interactive happenings, as well as hand-made products and much more.
The festival also includes bounce houses and other kid's activities, as well as a diverse array of food with several cuisines to choose from. Cultural performances are on the schedule at Simpson Plaza as well, with acts including Chinese dragon dance, Palestinian Folkloric line dance, K-Pop, a Mexican Mariachi band and more.
The Multicultural Festival is presented by Global Village Frisco and shouldn't be missed if you're a fan of cultural events. You can even wear native attire to the event if you wish, and join your family, friends and neighbors in celebrating "Multicultural Frisco."
To get up-to-the-minute details about the festival, follow Global Village Frisco on Facebook.