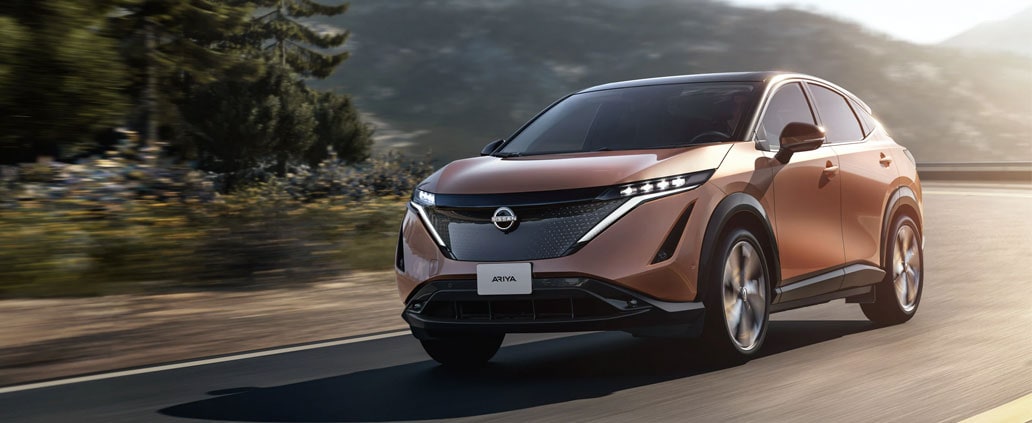 The 2022 Nissan Ariya ushers in a new era of innovation, technology, and user experience. The Ariya is an all-new electric model for 2022. It is a breakthrough for Nissan in many ways, including the fact that it bears a new emblem for the brand. The 2022 Ariya is a crossover SUV with seating for five. It features an all-electric powertrain that is equipped with two different battery options for a range of power. While the Nissan Ariya has a striking modern design, it also has a minimalist approach to its interior, which includes a seamless horizontal dashboard that gets two innovative touchscreen interfaces. The Ariya has a hands-free driving system. It is available with Nissan's all-wheel drive system, which will be electronically controlled for smooth and predictable ride quality. The Nissan Ariya is expected to get up to 300 miles in range. Along with new features, it will bring to the table some of Nissan's signature elements, including its ever-popular Zero Gravity seats.
One of the most anticipated features of the upcoming Nissan Ariya is its futuristic mechanical system. The Nissan's all-electric powertrain includes a choice of two batteries that provide the Ariya with varying degrees of capability and power. The first battery, which is standard in the Nissan Ariya, has a power capacity of 63 kWh. The second available battery produces 87 kWh. With the base battery, the Ariya will produce approximately 215 HP and 221 LB-FT in torque. When equipped with the optional battery, the Ariya's power output will increase to under 400 HP and more than 440 LB-FT in torque. The Ariya is also available in front-wheel drive and all-wheel drive, which influences its maximum power output and peak torque as well. The Ariya will also get a fast-charging battery capability.
The interior is equally minimalist and innovative, with a horizontal dashboard showcasing two user-friendly touchscreen displays. The infotainment system includes Android Auto, Apple CarPlay, and a premium sound system. The climate controls can be adjusted by the touch of a finger. The infotainment system, including navigation, Android Auto, and Apple CarPlay, can be controlled using voice commands. In terms of safety, the Nissan Ariya offers advanced safety features in Nissan's Safety Shield 360 and ProPilot 2.0. It also has semi-autonomous driving technology that enables hands-free driving on the highway.
Our Nissan associates are happy to answer all of your questions and keep you informed on the new release. To find out more details or to reserve the 2022 Nissan Ariya, contact our dealership today.