We'd love to welcome the residents of McKinney, TX to our dealership and take a look at our new and used car options. We have a very impressive selection that suits anybody's automotive needs. When you walk into our building, you'll be greeted by any of our customer service staff who are glad to show you around the dealership and assist you with any questions you have about our vehicles. We take great pride in the interaction we have with our customers. After you're done browsing and purchasing a vehicle from here, you'll walk away knowing that our staff has been both accommodating and knowledgeable.
Where Can I Find New & Used Vehicles Near Me?
Our new and used collection of vehicles ranging from a wide variety of makes, including companies such as Nissan. Our selection is always in rotation. You'll always see something different on our sales floor each time you come for a visit. Never worry about any performance related issues with our choices either. Our hardworking staff has made the proper inspections and gone through a large amount of tests with the cars to make sure that you feel comfortable and safe when you purchase one of them. They'll be more than happy to answer any questions you have about our vehicles for sale if you have any.
Nissan Service Near McKinney, TX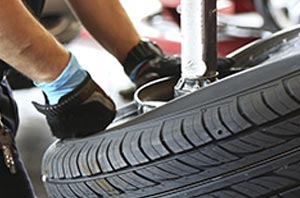 Our dealership in McKinney Texas is proud to serve everyone living in the area. We know that you'll receive high-quality customer service each time you walk through our doors. In addition to the vehicles we have for sale, we also provide automotive services such as maintenance and repair. Our mechanics are well-trained to handle any issues you may have with your car. Stop by today and receive the service your car needs so you can enjoy it for a long time. We look forward to providing you with these services and more when you stop by our dealership.